Every answer to Pictoword! Spoiler-free, tap a word to reveal it! Works with both the iOS and Android versions of Pictoword.
Select a Pack
Classic
US Politics
Holiday
Animals
Brands (Easy)
Movies
Celebrities
Characters
TV Shows
Food
Brands (Medium)
Historical Figures
Countries & Cities
Landmarks
Games
---
Also Available:
Our most popular sites:
Cheat for Words with Friends Cheat for Word Cookies Cheat for Wordscapes Cheat for Word Chums Words Story Answers
- SEE ALL -



Did new levels come out? Try Word Breaker!

Since 2011, Word Breaker has been the most powerful anagram solver in the world. Use Word Breaker's classic solving mode with Pictoword puzzles to help you win!



Just type in the letters and press Search!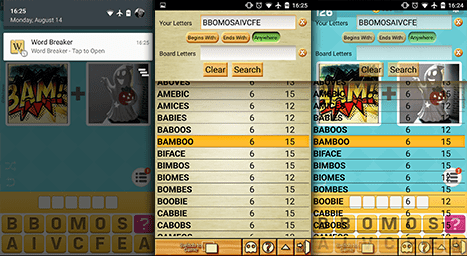 ---
Firecracker Software
support@firecrackersw.com
Copyright © Firecracker Software 2019. All trademarks belong to their respective owners.
This app is in no way associated with Kooapps, makers of the popular game Pictoword.
Privacy Policy